An inspection team composed of experts like Kuang Yanwei, Chen Guangjian and Xu Changbo from Center for Food and Drug Inspection of National Medical Products Administration (NMPA), visited Gansu Puankang Pharmaceutical Co., Ltd.(PAKP) on September 7, 2021. They inspected the production, quality management and special drug safety control of the corporation.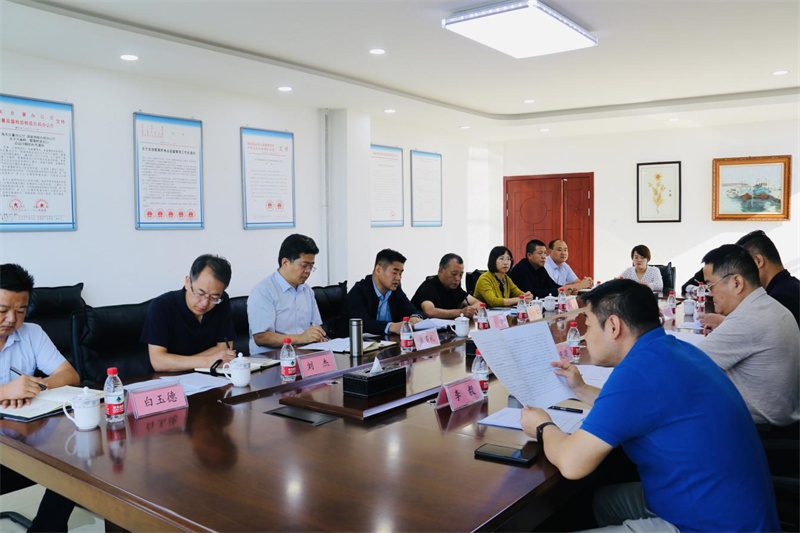 The inspection team firstly listened to the basic introduction of PAKP made by Zhang Yan, Member of the Leading Party Committee and Deputy General Manager of Gansu State Farms Group. Later, they conducted a comprehensive and detailed inspection in the organization, HR management, institutional building, safety management, quality management and material management of the corporation. The experts also visited workshops of production, purchasing, storage and distribution of special drug products.
After the field inspection, the inspection team fully affirmed our work and regarded that the corporation has taken full responsibilities and effective measures in safety management and quality control of special drugs. They hoped that the corporation would further strengthen their efforts in safety control, continue to do a good job in safety production and enhance quality control in all links of the production process, so as to contribute more to the special drugs program of China.
Li Yi, Deputy Chief of Drug Production Regulation and Administration Division of Gansu Provincial Medical Products Administration, accompanied the inspection team.