An inspection team led by Ma Chunliang, Director General of Food Production Department of State Administration for Market Regulation (SAMR), visited Gansu Puankang Pharmaceutical Co., Ltd.(PAKP) on the afternoon of July 22, 2021. Wang Qingbang, Deputy Director General of Gansu Administration of Market Regulation, relevant officials of the Administrative Committee and Market Regulation Bureau of Lanzhou New Area, and Executive Director and General Manager Jiao Duoli accompanied them.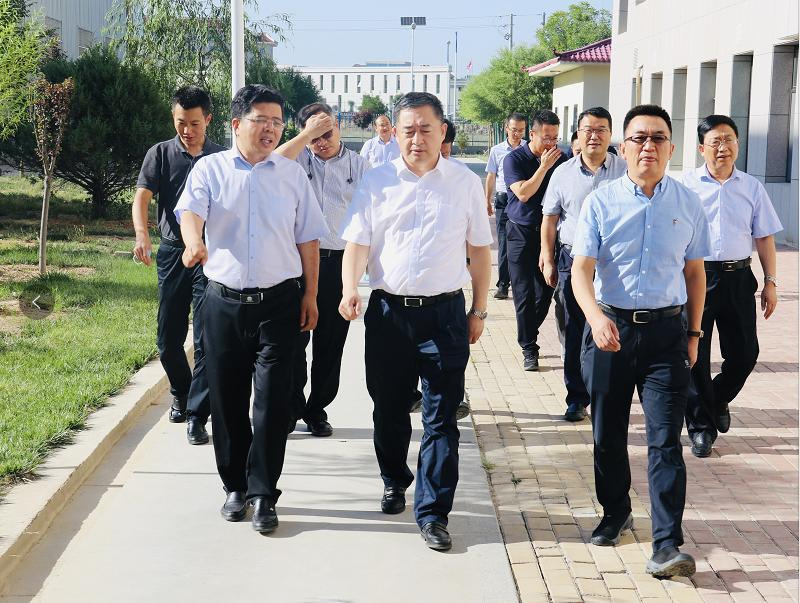 The inspection team visited the production and processing workshops of poppy seeds and poppy oil, as well as the poppy oil exhibition hall, while General Manager introduced them the production, operation and sales of poppy seeds and poppy oil in detail.
DG Ma Chunliang fully affirmed our work in food safety management. He hoped that PAKP would make full use of its core competitiveness of scarce and special drug products with firm awareness in food safety, fulfill the responsibilities of quality and safety, and strengthen quality control in all links of the production process. He also expected that the relevant market regulation departments could strengthen supervision and guidance to PAKP, create a sound environment for development and make greater contributions to the development of the special drugs industry of China.